How to Manage Multiple Cloud Services on Mac
Wondering how to bring all cloud storage services into the Finder app on Mac so you can work on documents and files on the cloud effortlessly?

You must be using cloud services like Google Drive, One Drive, Box, etc., to share documents on the cloud. You need a cloud storage manager for Mac to get all these cloud services in one place on your Mac, like the Finder app, where you can access the cloud documents just like files on the local drive. Find below ways to manage many cloud storages on Mac:
In the manual method, you must download the cloud manager application for each cloud services provider. Set them up individually following different methods. Most cloud services providers follow a completely different way to get started so you need to learn all of them, at least the ones you will be using.

Also, not all cloud storage providers offer a dedicated app for Mac. So, you might end up bookmarking the websites of those cloud service vendors. This does not serve the purpose of integrating cloud storage into the Finder app.

Find below the steps to use the Google Drive application on Mac: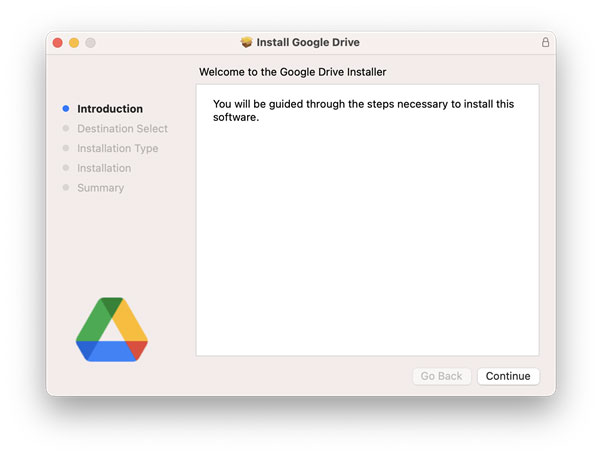 When the installation is complete, you should see the

Sign in to Google Drive

pop-up.
Click the

Sign in with browser

button.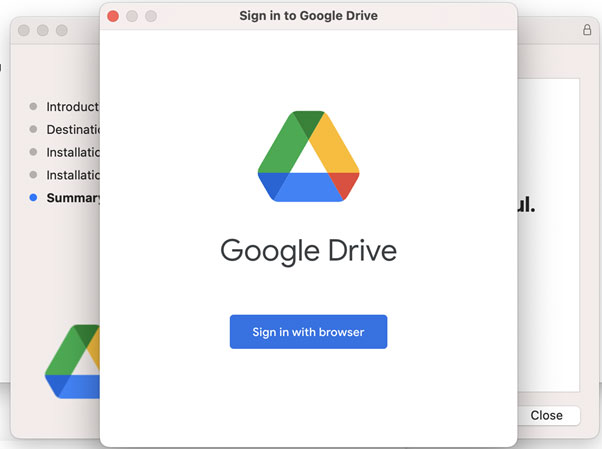 Sign in to your Google account and give the permissions the setup flow asks during its course.
You should see the Google Drive icon on the

Mac toolbar

as shown in the below image: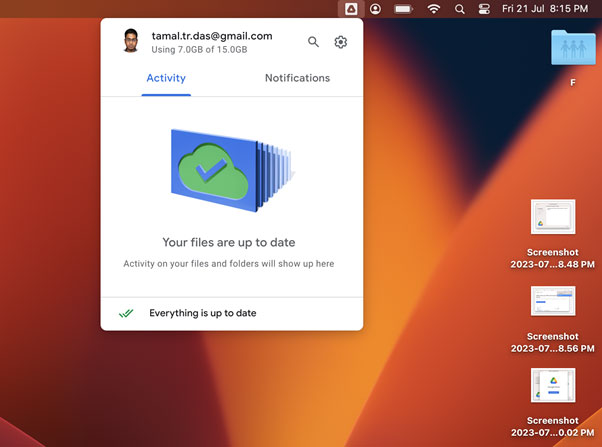 This is how you get apps for cloud storage. You can also look for other providers like OneDrive, Box, Dropbox, etc.

This is not the best solution for you if you work on a lot of cloud documents using various cloud services. You need an all-in-one solution that lets you aggregate all the cloud storage sites under one roof.

For convenient and effortless multi-cloud service management you can use the following method.
CloudMounter helps you with cloud storage and file management by integrating FTP web servers and cloud storage accounts as native Mac drives. With this cloud storage aggregator, you get the feeling of editing and saving cloud documents and files as if they were on your local hard drive.

The tool enables you to sync to Amazon S3, Microsoft OneDrive, Google Drive, Dropbox, Box, OpenStack, Backblaze B2, WebDAV servers, FTP servers, and so on. If set up correctly, you can access all the files of these cloud service providers from the Finder app. No need to log in to individual websites of cloud storage anymore.
It is a native Mac app and runs on Intel, Apple M1, Apple M2, etc., Mac devices.
Built-in support for major cloud storage.
Additional support for data transfer protocols like FTP, SFTP, WebDAV, and Amazon S3.
Free plan for Dropbox, Google Drive, and OneDrive.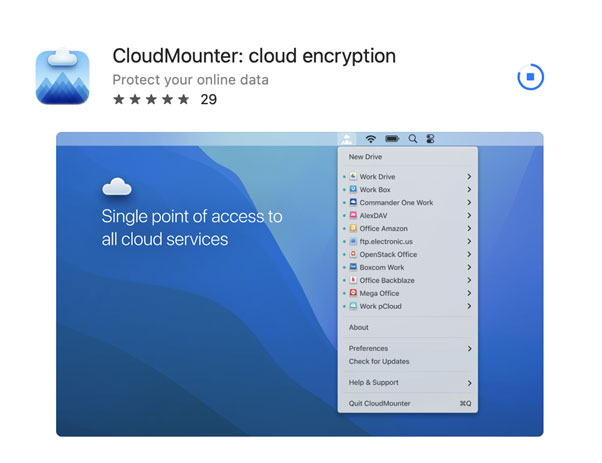 Install the application on your Mac from App Store or the Safari Downloads window.
Once installed, the app will launch automatically.
Click

Continue.

Choose a subscription plan of your choice.
On the

Connections

screen, choose a cloud provider like

OneDrive.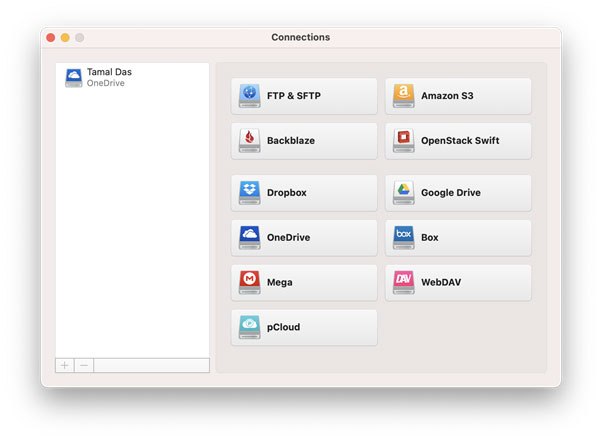 Complete the sign-in process to your Microsoft account as displayed on the screen.
You can now access all the contents of the OneDrive cloud storage by opening the Finder app.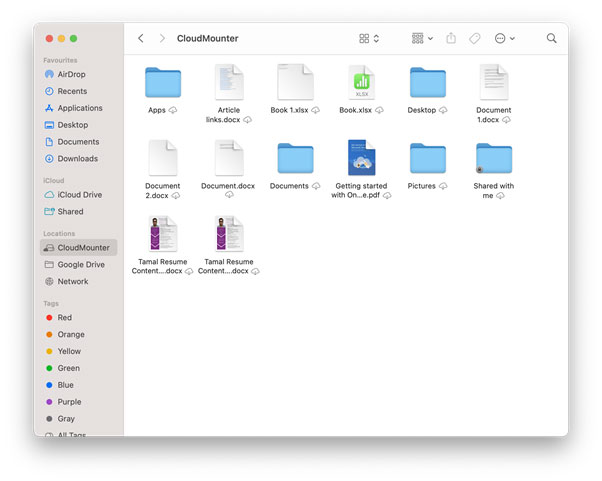 CloudMounter lets you easily manage cloud storage using actions like Open, Open With, Download Now, Move to Bin, Rename, Share, and so on.
Using cloud services and storage is indispensable if you are in the IT and IT-enabled services sector. If you use more than one cloud storage, accessing individual sites comes with many distractions. Hence, you must use a cloud storage manager for Mac like CloudMounter. It brings all the cloud services, discs, storage, and team storage into the Finder app in a few clicks