8 Best Cybersecurity Programs for Undergraduates
Did you know that 'ethical hacking' exists? The process means that a specialist in cybersecurity intentionally hacks a system. This is done so a cyber specialist can check the system's ability to defend itself. With the rise of hacker attacks in the last decade, cybersecurity specialists are in high demand.

Check the list of the best universities to consider if you plan to enter the cybersecurity field.
The demands for cybersecurity specialists are significantly increasing in the job market. The world is constantly going digital. This means more systems will become virtual. The same goes for the sensitive governmental data which is already kept in virtual spaces.

'Will I have to write my paper as a cybersecurity student and compose my essays?' Yes, you will. But the biggest chunk of your studies will center around Math and Computer Science.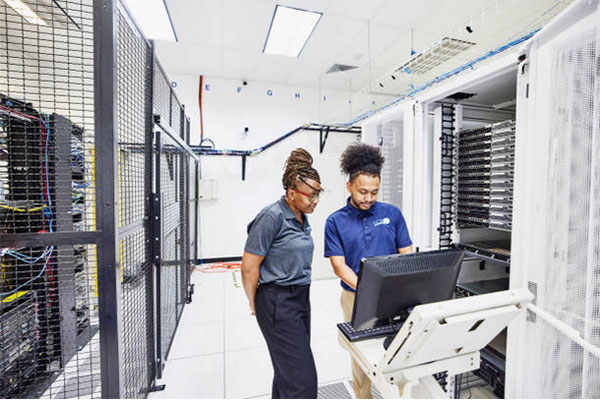 (source: gettyimages)
Why Become a Cybersecurity Specialist?
You can literally change history.

Just think of the last hacker attacks. If cybersecurity were of higher value, Hilary Clinton would have become president in 2016;

Your professional responsibilities will be of national importance.

Just imagine. What if you're the next cybersecurity specialist to work for the Pentagon?

You'll audit the security of the company's software and hardware.

From now on, hacking is a permitted legal activity!

You'll feel like a detective.

Restoring the company's data requires the knowledge of digital forensics.
One of the tech universities with the greatest fame, this place will teach you everything about cybersecurity. The university was founded in 1905 and later became a Public Ivy school. The university suggests a Bachelor's program in Security and Cryptography.
Why choose the University of California-Davis?
Your subjects will be Computer Security, Computation Theory, Technology & Ethics, and others;
You'll get a well-rounded education, resulting in the Bachelor Degree in Computer Science;
The university is considered one of the best tech universities in the US.
Another great place to spend your four-year studying in Computer Engineering. Founded in 1856, the University of Maryland is an example where traditions meet innovation. Nowadays, the place is home to 40 thousand students, both foreigners, and natives.
Why choose the University of Maryland?
You'll get the Bachelor Degree in Computer Engineering with an educational emphasis on Cybersecurity;
You can practice your cybersecurity skills in the agencies the university cooperates with;
You'll learn everything about securing the company's sensitive data and safely storing it. In the end, your cybersecurity skills will be impeccable.
This tech university suggests its students have a Bachelor's degree in Cybersecurity Engineering. As the university's student, you'll be required to complete around 130 credit units to finish the tech program. The university houses 8 schools, which makes it a spacious and grand place.
Why choose Iowa State University?
You'll study subjects like Data Structures, Information Literacy, Calculus, and others;
Iowa State University is one of the oldest universities in the US. The foundation date is 1858;
It cooperates with other organizations where students can get hands-on experience in cybersecurity.
One of the most powerful tech institutions, this place will teach you digital forensics and programming. Other subjects will specify ensuring data recovery in case of a cyber-terrorism attack. You'll also study criminal psychology and data analytics.
Why choose Rochester Institute of Technology?
It has a well-rounded approach to teaching its students when it comes to a variety of subjects;
You can continue your studies and get a Master's Degree in Computing Cybersecurity;
The university is famous for its high ROI.
Math subjects are paid special attention here. During the four years of studying, you'll learn Math in all its variations. One can get a Bachelor's degree in Computing here. Hence, you'll easily find a job as a security analyst or security consultant after graduation.
Why choose the University of Nebraska at Omaha?
The tuition is low, while the ROI rates are surprisingly high;
The university is the oldest educational institution in the state of Nebraska;
The studies substantially focus on programming.
Founded in 1898, the university is another example of an institution where traditions meet innovation. In 1998, the place became a Catholic college. The place enrolled the highest number of students when compared to other Catholic colleges in the country.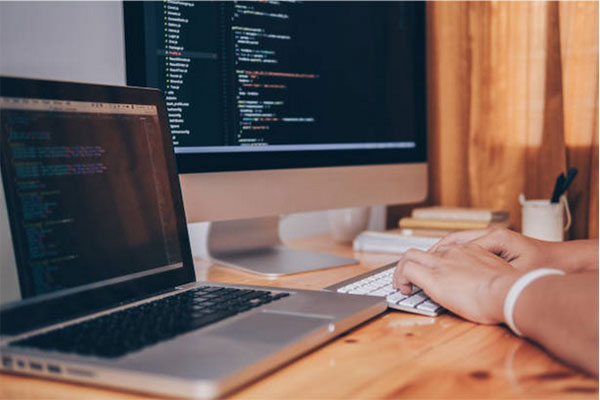 (source: gettyimages)
Why choose DePaul University?
It has an effective educational program. For instance, you'll study digital forensics, a subject which some other computing curriculums miss;
The degree includes business subjects. The latter allow students to work for big companies later after the completion;
The university also suggests online courses in programming.
Here, you'll learn everything you need to know about cyber operations and how to ensure their efficiency. As a privately owned university, the place suggests a Bachelor's Degree in Computer Science. Founded in 1920, the University of New Haven has high acceptance rates.
Why choose the University of New Haven?
It suggests an amazing hands-on experience when it comes to educational approaches;
The university's graduates earn over $100 000 per year.
One of the most famous tech universities, Purdue University, was founded in 1869. The university is one of the best public schools in the US. Known for its innovative approaches, Purdue University has high accolades. For instance, it has got accreditation from the Accreditation Board for Engineering and Technology, Inc.
Why choose Purdue University?
It is a space-grand university which houses more than 45 thousand students;
The university supports innovation;
It has laboratory-based learning, which means hours and hours of practice.
If you're in search of a profession that will never get outdated, go for cybersecurity. The demand for cybersecurity specialists is associated with tremendous growth. Once you choose a good program in cybersecurity, you'll get all the skills you need to become a professional. Whether you'll work for a corporation or governmental institution, your skills will be of high value.

We hope the article was helpful to you. Good luck!