On-line Meeting in iMind: Different Approaches to Enhance the Videoconferencing Experience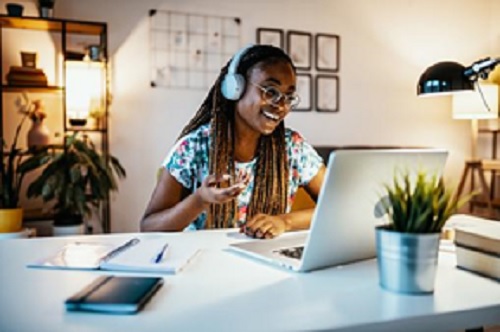 What we know for sure is how to conduct a negotiation in real life and not lose face. But it has long been clear that meetings through video conferencing will come into our lives, but the period of the pandemic has accelerated the process considerably. So how can you improve the performance of conference calls compared to a live meeting, right?
We are here to share some important tips on how to conduct online meetings in iMind to use and network in an effective way:
When you have access to the internet wherever you are - in the office, on the beach, hiking in the hills, or on an airplane - you can easily participate in video meetings. That is perhaps the main advantage of online meetings. You are not tied to your conversation partners or listeners geographically. Access the iMind video calling platform from any device for maximum mobility.
Screen Sharing can save a ton of time trying to explain what's going on. For instance, you can expand any text editor to full screen, jot down ideas and show the screen to those who are just watching. At an offline meeting, this is much harder to do. With iMind, however, you can broadcast multiple screens at the same time, so make the most of this feature for you and your crew!
Record the video meeting and watch it later in case you missed something. Live meetings can't just be recorded. Remember to get the consent of all participants.
A good time to discuss the plan for the day with your team members is in the morning. However, how do you find the time? In large companies, this is problematic for a variety of reasons. Video call! Use phones if you're used to the "on the go" meeting format. Only don't forget your headphones if you're working in an open space. Be sure you have them on.
Make sure you record the training sessions, reports, and presentations you give via videoconference. For new employees, it will be enough to review the recordings to get up to speed, which will save the knowledge carrier time during networking sessions.
Do not sit in front of a window. If the light source is behind you, you will look like a dark spot and your face will not be visible. You will look at least as acceptable if you place the light source behind the camera. It's best to have two light sources, one behind and one on either side of the camera. Ideally, they should be natural light sources. Your face will look fresher, and wrinkles will not be emphasized. Artificial light sources are often dimmer and cast ugly shadows on your face.

So if you want to look impeccable at an online meeting at any time of the day or night, a ring light is the way to go. It casts a soft, even glow, gives almost no shade on your face, and gives your eyes an extra shine.
Heaps of garments or a collection of toys in a child's room can be distracting. Your child doesn't have to do a big cleaning to comply with video conference etiquette - choose a spot in your home where there are minimal distractions, or change the background in your call settings.

With these techniques you will not only improve the quality of your meetings, but you will only enjoy them! Each time you have a meeting, pay attention to these points, and they'll soon become routine.
That advice should improve both your efficiency and make the imind experience even more enjoyable and more productive!