7 Hacks To Stay Anonymous On The Internet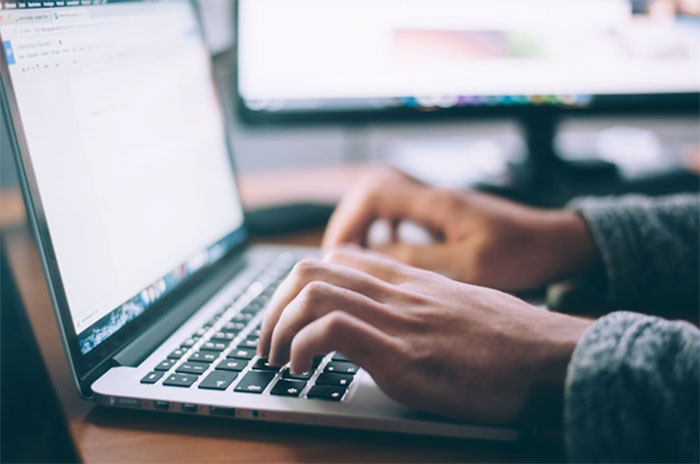 Do you go in sudden shock when you check out a dress online, and when you open social media apps, you see advertisements related to that? And once you click that ad out of curiosity, it seems like a big mistake because your phone is full of social media apps.

That's a common fear among our generation nowadays because we don't know if even the details of our lives are stolen. However, there are powerful cyber security tools that can help. Can you imagine if an unknown person somewhere in the world knows all your personal information and data? It highly depends on whether we want to save ourselves or trap ourselves in the vicious cycle of being tracked down online.

You will have no privacy shortly if you are not making considerable effort. It is all on you now. But don't fear any situation, we have got you covered on how to deal with this kind of situation because this is inevitable and we have got to prepare some precautions.
Worried about your chats being tracked down? Don't you worry, start the habit of messaging your friends or family on an encrypted application such as the Signal app and not directly via SMS.

The Signal app gives you the advantage of end-to-end encryption that no other app provides. In addition, the Signal app cannot track down your messages or calls with the null presence of any ads or tracker. Excellent app with protective features, no?
Indeed, many of us use Google as our default search engine but be careful of what you are exposing yourself to. Google saves our data very cleverly, and we're not even aware that our data is being held.

Make a transition to a different browser. For example, instead of using Google Chrome, a big tech company, use Tor. It lets you encrypt your IP address and secure your web activity thrice.

Because Tor won't let you encrypt any other apps you use, you will need a high-quality VPN connection. So now, what is a VPN? Don't you worry, that's coming right next?
The elongated form of VPN is "Virtual Private Network." VPNs possess the ability to encrypt all your traffic from browsers and apps. Surely countless VPNs also offer the feature of Split Tunneling, but that's a different debate.

It provides you with the benefit of hiding your IP address and browsing history, and even your internet service provider can't keep track of your online activity. It takes mere seconds to install a VPN and select from a range of servers to tunnel your whole device traffic.
Using Google and its services is so deeply rooted that we don't even consider utilizing a different app that might benefit us more than Google in the short and long run.

Although Google is mostly the first-ever email service app that most of us used when we made email ids for the first time, it deceives us by keeping all our private emails on its servers.

However, ProtonVPN provides end-to-end encryption to all emails. It certainly can't leak our data to the government because it is not a Five Eyes member of the surveillance alliance.
If you showcase every moment of your life on social media, you can be targeted for identity theft. However, it may seem very amusing and pleasurable to expose your life online.

However, you need to be very careful not to share any personally identifiable information like your social security number, contact number, or address, even by mistake. A single mistake may cause a significant threat to your privacy.
Did you ever carelessly accept the terms and conditions of permissions after downloading a specific app? I'm sure you have because it is mandatory to continue using the app, but that's not the case for every app.

There is no need to allow the usage of our location for numerous apps because there's no such requirement. In that case, it's your responsibility to be more vigilant and not grant permission where it is not a requirement.
Do you habit of sharing stories, images, and videos of your children on social media? Not just children but of yourselves as well? In that case, I'm glad you landed on the right article.

Mentioning your child's name in your posts is highly dangerous because it exposes you to the risk of child identity theft. Social media companies save your personal information, not just for a brief amount of time but for an extended period.

So brace yourself. Your child's protection is way more substantial than any appreciation post in the world. Also, check out 4 security tips for staying safe online.
In sum, you always prepare for precautions with whatever tools are available, and that's what this article is about. If you are scared that your privacy is being compromised and that even a bit of data is under social media's possession, you've stumbled upon the right article. We got you covered.